Parafia Rzymskokatolicka
pod wezwaniem Świętego Jakuba  Apostoła
w Lublinie
III NIEDZIELA WIELKANOCY 
18 IV 2021 R.
ŻYĆ EWANGELIĄ: Łk 24,35-48
"(…) Jak Go poznali przy łamaniu chleba"
– Coraz rzadziej widzę wasze twarze, a coraz częściej widzę tylko wasze plecy! – powiedziała głośno babcia Adela, patrząc, jak każdy siedzi albo przed telewizorem, albo przed swoim komputerem.
– Ostatni raz patrzyliśmy sobie w oczy w Wigilię – dodała smutno, bo nikt jej nie odpowiedział i nikt na nią nie spojrzał, ani mama z tatą, ani Majka z Kajtkiem.
– Niby jesteśmy blisko siebie, ale chyba coraz dalej – mówiła już do siebie babcia. – Jakbyśmy byli obcymi, a nie rodziną.
Wtedy zadzwonił telefon, który odebrała babcia. Słuchała kogoś i miała coraz bardziej wilgotne oczy.
– Odwiedzi nas ktoś prawie nieznajomy – powiedziała do wszystkich tajemniczo. Ciekawe, czy my się poznamy…
Mama z Majką spojrzały na babcię zaciekawione i wstały, by przygotować coś na kolację. Godzinę później do drzwi zapukał ktoś, kogo wszystkim trudno było sobie przypomnieć, bo był opalony, siwy i wychudzony. Babcia, kończąc z mamą ulubione danie rodziny, powiedziała:
– Siadamy przy stole, bo tam może się rozpoznamy albo i nie!
Ten ktoś pobłogosławił wszystkich i wszystko na stole, więc usiedli, ale nikt nie zaczynał jeść, bo nie wiedzieli, kto jest ich gościem. Wtedy on wziął kromkę chleba i przełamał ją tak jak nikt inny, tylko… wujek Wit misjonarz, który zaginął w dżungli pięć lat temu. To był on! Patrzyli sobie w twarze i przypominali sobie siebie zdumieni. Zaczęli jeść, a wujek Wit opowiadał, jak uciekał przed bandytami, jak cudownie ocalał, jak go ukrywali Pigmeje, a łzy mu kapały do talerza. Potem mama z tatą zaczęli opowiadać, co tu się wydarzyło.
– Jesteście wspaniałą rodziną! – krzyknął wujek. – Jak ja tęskniłem za takim stołem, z twarzami bliskich sobie ludzi!
Wtedy wszyscy spojrzeli dziwnie na babcię Adelę. Przecież od Wigilii do tej pory byli sobie dalecy, bo oglądali swoje plecy. I już wiedzieli, że to się musi zmienić!
Tekst: Br. Tadeusz, Twarzą w twarz, w: Anioł Stróż nr 4/2015, str. 7; Rysunek z Internetu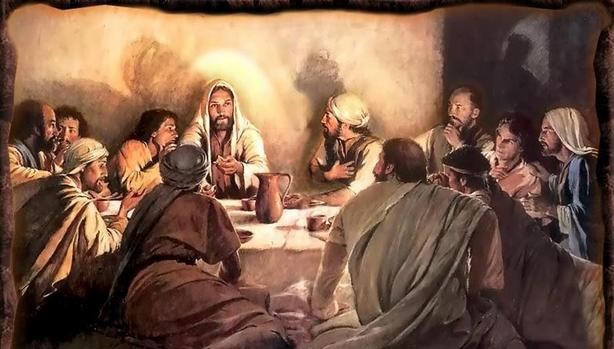 PARAFIA RZYMSKOKATOLICKA pod wezwaniem Św. Jakuba Apostoła w Lublinie - Głusku
Konto Kościoła:
Spółdzielczy Bank Powiatowy
w Piaskach O/Świdnik
SBP Piaski O/Świdnik
49 8689 0007 6001 4692 2000 0010
Kontakt
ul. Głuska 145,
20-385 Lublin
tel. +48817518617
e-mail:
xzp@poczta.fm
Zobacz na mapie